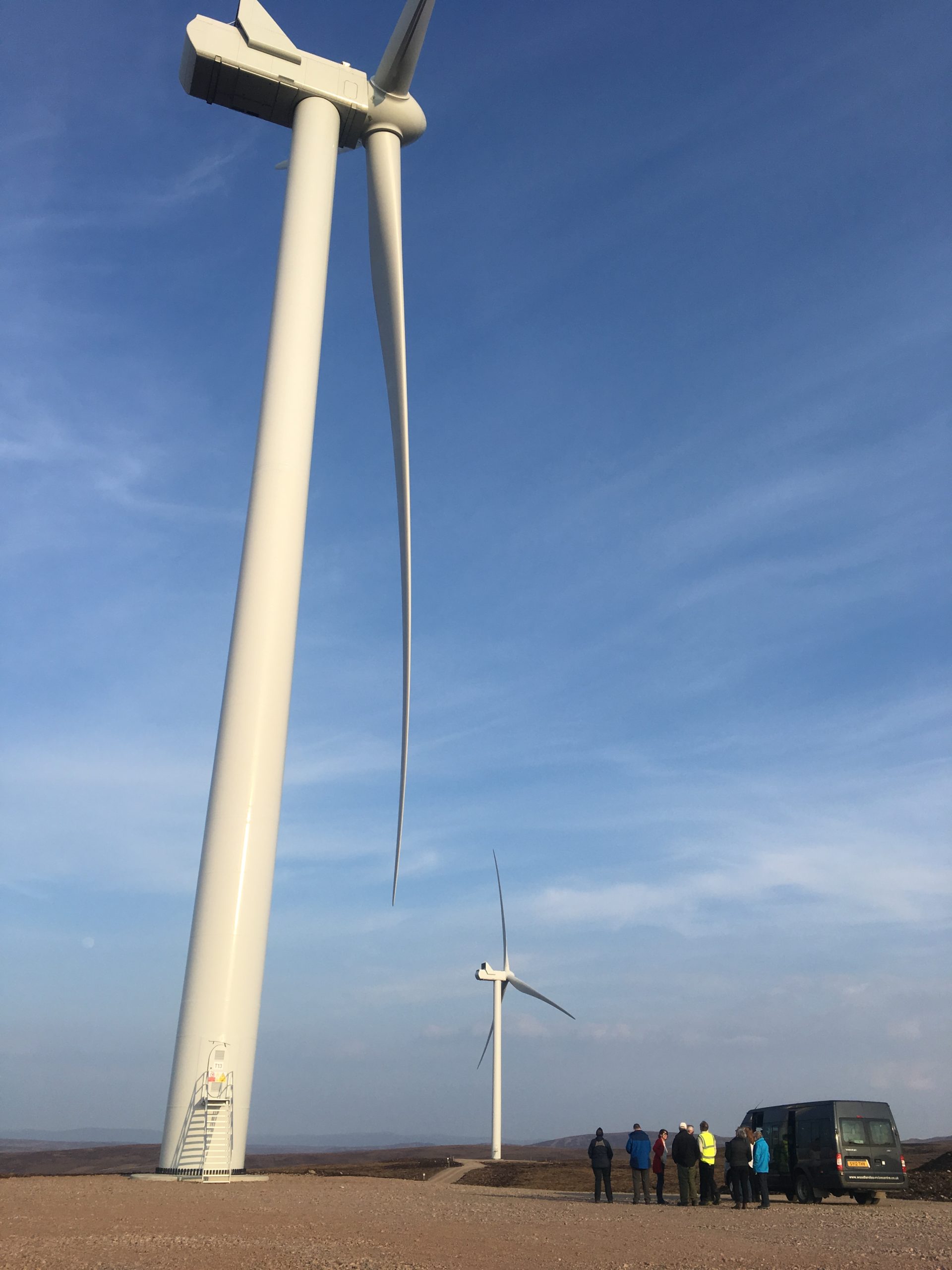 Dealing with Energy Issues
The need for more renewable energy sources is greater than ever. Rising power prices, fears over security of supply and climate change have put the issue of energy high in everyone's mind. The importance of taking action to address the Climate Emergency is recognised both nationally and internationally and successive EU, UK and Scottish Governments have set clear obligations to this end. This has been done by establishing firm commitments to reduce greenhouse gas emissions through, in part, the promotion and use of renewable energy. National and regional authorities have acknowledged that renewable energy is an important solution to help meet the challenges of our modern lifestyle and its ever increasing energy demands.
Community
Apart from the low carbon and energy security advantages that are felt on a national level, the wind farm would add to the existing benefits of Tom nan Clach Wind Farm in the surrounding communities.
Infinergy has been working with the communities of Cawdor and West Nairnshire, East Nairnshire, the Dava, Dulnain Bridge, Carrbridge and Strathdearn since the original development was proposed and has now delivered the first round of community benefit to those communities.
Each community has an organisation in place to manage the funds as follows:
Cawdor & West Nairnshire – Winds of Change Cawdor
East Nairnshire – East Nairnshire Community Organisation
The Dava – The Dava Residents Association
Dulnain Bridge – Dulnain Bridge Community Development Trust
Carrbridge – Carrbridge Ahead
Strathdearn – Strathdearn Community Developments Ltd
Each of the communities will again benefit from the community benefit attached to the Tom na Clach Extension project.